Ingredients

SPEARMINT
Antiandrogen properties and significantly decreases testosterone level and hirsutism in women with PCOS.
CINNAMON
Decreases insulin resistance in women with PCOS.

STINGING NETTLE
Anti-androgen effects in women.

ASHWAGANDHA
Lowers stress, anxiety and improves sleep quality.

SHATAVARI
Reduction of ovarian volume which correlates with the degree of reduction of PCOS.
View all ingredients
Helps with

Irregular Periods

Facial Hair

Hair Fall

Acne & Oily Skin

Cravings

Sleep

Weight Management

Anxiety

Insulin Resistance

Stress

Sleep
How to use
Flavor: Calming Mint
How often: 2 cups daily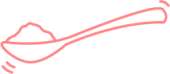 Step 1
Use one tsp per serving

Step 2
Add water

Step 3
Boil/brew for five mins

Step 4
Strain & enjoy!
What to expect
After month 1: Once you start consuming the tea, within the first month you will notice changes like reduced cravings, better quality of sleep, lower levels of anxiety, improved mood, and increased energy levels.
After month 2: Now that you've become regular with the tea, you will start experiencing improvements in the quality of your skin and hair too.
After month 3: Your menstrual cycle will become more regular and you may also notice the tea helping you with weight management.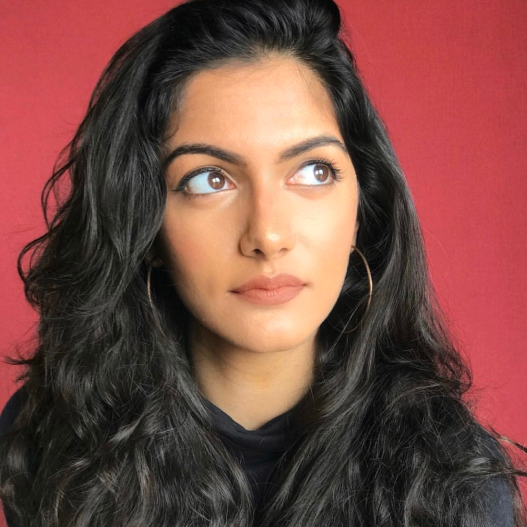 Founder Story
It all started when Suchita (Founder of The Basics) was diagnosed with PCOS herself. She was prescribed the pill and while it did mask her symptoms it didn't really solve the issue at its core. She wanted a sustainable long-term solution rather than a quick fix, because she knew that once she stopped taking the medication her symptoms would resurface. And that's when she decided to come up with a solution herself. Through research, endless trials, guidance of Ayurvedic doctors and her own nutritional experience, Suchita came up with a natural and holistic approach to manage her PCOS. Along with making significant lifestyle and nutritional changes by using the power of food and exercise to heal, she also created the Herbal PCOS Tea- a powerful hormone balancing blend containing everything that's amazing for PCOS in a brew.
FAQs
What's the best time to drink the tea?
The best time to take the tea is first thing in the morning and before sleeping. You can also take it alongside your breakfast.
How long does it take to see results?
The tea takes at least 3 - 6 months to show results along with lifestyle changes including diet exercise, stress levels, sleep, etc.
How many cups can I consume in a day?
We recommend between 2-4 cups daily.
Can you take it while trying to conceive?
Can pregnant women take it?
We do not recommend taking it during pregnancy.
Can lactating mothers take it?
Lactating mothers post 6 months of delivery can consume the tea.
Do I need to be diagnosed with PCOS to consume this tea?
While the tea is called Herbal PCOS Tea, it benefits all women who drink it even if you do not have PCOS. Why is that? Because in today's highly stressful and fast-paced environment, we are all suffering from some form of hormonal imbalance that we may not even be aware about. For example, those suffering from acne, hair fall irregular periods, pms, bloating, cramps will also benefit after taking the tea.
Will this cure my PCOS?
Ahh, if only we had a penny for everytime we got this question! Now let's get scientific. PCOS is a metabolic disorder caused due to multiple factors such as improper lifestyle, genetics, stress and it needs to be 'managed' throughout our lives. We would love to say this tea can cure your PCOS but unfortunately no tea, no powder no supplement can 'cure' PCOS simply because it needs to be 'managed'. So how can you manage PCOS? By taking charge of your health and following a proper diet, exercise and supplement routine. We can help you with that with our PCOS Management Programs.
For how long can I take the tea? What happens once I stop taking the tea, will my symptoms resurface?
You should drink the tea for at least 6 months to see proper results. You can continue drinking it even after that (and we guarantee you will because it tastes so good). If you do decide to stop the tea, your symptoms should not come back provided you continue maintaining a healthy lifestyle and managing your stress levels.
Do I need to follow a specific diet while taking the tea?
You need to eat a healthy diet not just while taking the tea but throughout your life when you have PCOS. For more help on that, you can sign up for your personalized PCOS Management Programs.
Can men take the tea?
The tea is completely safe and herbal and has been made keeping a female body in mind so while it definitely won't harm men if had occasionally, it's best that it's consumed regularly by women only.
Choosing a selection results in a full page refresh.
Press the space key then arrow keys to make a selection.
×
Spearmint leaf (Mentha Spicata), Stinging nettle leaf (Urtica Dioica), Lemon grass (Cymbopogon citratus), Ginger root (Zingiber officinale), Peppermint (Mentha Piperita), Cinnamon bark (Cinnamomum cassia), Ashoka (Saraca Asoca), Lodhra (Symplocos), Shatavari (Asparagus Racemosus), Ashwagandha (Withania Somnifera), Daruharidra (Berberis Aristata)
References:
Akdogan M, Tamer MN, Cure E, Cure MC, Koroglu BK, Delibas N. Effect of spearmint (mentha spicata labiatae) teas on androgen levels in women with hirsutism. Phytother Res. 2007;21(5):444–7. doi: 10.1002/ptr.2074.
Rogerio A. Lobo, Columbia University. (n.d.). Cinnamon extract on menstrual cycles in polycystic ovary syndrome (PCOS) - full text view. Full Text View - ClinicalTrials.gov. https://clinicaltrials.gov/ct2/show/study/NCT01483118
Najafipour F, Rahimi AO, Mobaseri M, Agamohamadzadeh N, Nikoo A, Aliasgharzadeh A. Therapeutic effects of stinging nettle (Urtica dioica) in women with Hyperandrogenism. Int J Current Res Acad Rev. 2014;2(7):153–160.
Salve, J., Pate, S., Debnath, K., & Langade, D. (2019). Adaptogenic and Anxiolytic Effects of Ashwagandha Root Extract in Healthy Adults: A Double-blind, Randomized, Placebo-controlled Clinical Study. Cureus, 11(12), e6466. https://doi.org/10.7759/cureus.6466
Kumarapeli M, Karunagoda K and Perera PK: A randomized clinical trial to evaluate the efficacy of satapushpa-shatavari powdered drug with satapushpa- shatavari grita for the management of polycystic ovary syndrome (PCOS). Int J Pharm Sci Res 2018; 9(6): 2494-99. doi: 10.13040/IJPSR.0975-8232.9(6).2494-99.
Grant P. Spearmint herbal tea has significant anti-androgen effects in polycystic ovarian syndrome. A randomized controlled trial. Phytother Res. 2010;24(2):186–8. doi: 10.1002/ptr.2900.
Liquid error (layout/theme line 512): Could not find asset snippets/growlytics-snippet.liquid