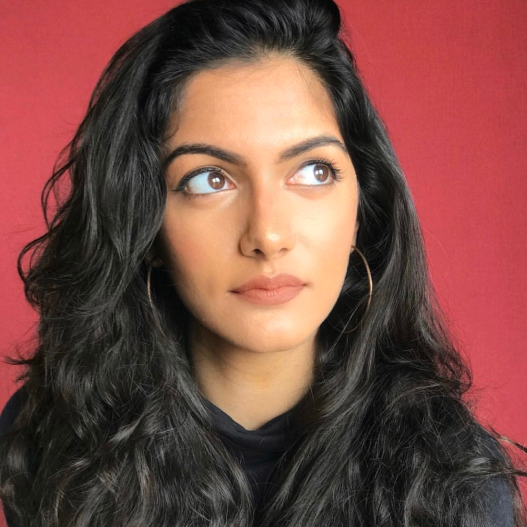 Founder Story
It all started when Suchita (Founder of The Basics) was diagnosed with PCOS herself. She was prescribed the pill and while it did mask her symptoms it didn't really solve the issue at its core. She wanted a sustainable long-term solution rather than a quick fix, because she knew that once she stopped taking the medication her symptoms would resurface. And that's when she decided to come up with a solution herself. Through research, endless trials, guidance of Ayurvedic doctors and her own nutritional experience, Suchita came up with a natural and holistic approach to manage her PCOS. Along with making significant lifestyle and nutritional changes by using the power of food and exercise to heal, she also created the Herbal PCOS Tea- a powerful hormone balancing blend containing everything that's amazing for PCOS in a brew.
Choosing a selection results in a full page refresh.
Press the space key then arrow keys to make a selection.
×
Spearmint leaf (Mentha Spicata), Stinging nettle leaf (Urtica Dioica), Lemon grass (Cymbopogon citratus), Ginger root (Zingiber officinale), Peppermint (Mentha Piperita), Cinnamon bark (Cinnamomum cassia), Ashoka (Saraca Asoca), Lodhra (Symplocos), Shatavari (Asparagus Racemosus), Ashwagandha (Withania Somnifera), Daruharidra (Berberis Aristata)
References:
Akdogan M, Tamer MN, Cure E, Cure MC, Koroglu BK, Delibas N. Effect of spearmint (mentha spicata labiatae) teas on androgen levels in women with hirsutism. Phytother Res. 2007;21(5):444–7. doi: 10.1002/ptr.2074.
Rogerio A. Lobo, Columbia University. (n.d.). Cinnamon extract on menstrual cycles in polycystic ovary syndrome (PCOS) - full text view. Full Text View - ClinicalTrials.gov. https://clinicaltrials.gov/ct2/show/study/NCT01483118
Najafipour F, Rahimi AO, Mobaseri M, Agamohamadzadeh N, Nikoo A, Aliasgharzadeh A. Therapeutic effects of stinging nettle (Urtica dioica) in women with Hyperandrogenism. Int J Current Res Acad Rev. 2014;2(7):153–160.
Salve, J., Pate, S., Debnath, K., & Langade, D. (2019). Adaptogenic and Anxiolytic Effects of Ashwagandha Root Extract in Healthy Adults: A Double-blind, Randomized, Placebo-controlled Clinical Study. Cureus, 11(12), e6466. https://doi.org/10.7759/cureus.6466
Kumarapeli M, Karunagoda K and Perera PK: A randomized clinical trial to evaluate the efficacy of satapushpa-shatavari powdered drug with satapushpa- shatavari grita for the management of polycystic ovary syndrome (PCOS). Int J Pharm Sci Res 2018; 9(6): 2494-99. doi: 10.13040/IJPSR.0975-8232.9(6).2494-99.
Grant P. Spearmint herbal tea has significant anti-androgen effects in polycystic ovarian syndrome. A randomized controlled trial. Phytother Res. 2010;24(2):186–8. doi: 10.1002/ptr.2900.
Liquid error (layout/theme line 512): Could not find asset snippets/growlytics-snippet.liquid